DNS for the Malaysian copy of Google (Google.com.my) got appearanty hijacked. Right now, the hostnames google.com.my and www.google.com.my point to a host in Canada (142.4.211.228).
(thx Alex for capturing the screen shot. My system would not allow me to connect to the IP address anymore). The NS records point to servers that do not appear to be "genuine" as well. Before, the NS records pointed to ns1.google.com and ns2.google.com, which are also authoritative for google.com. Now they point to sdns1.ovh.ca and ks4003824.ip-142-4-211.net .
The whois information does not reflect that this is a google domain, but it didn't change recently and the site used to host a copy of Google's homepage according to archive.org. It is very much possible that Google uses a third party to operate part of its Malaysia site.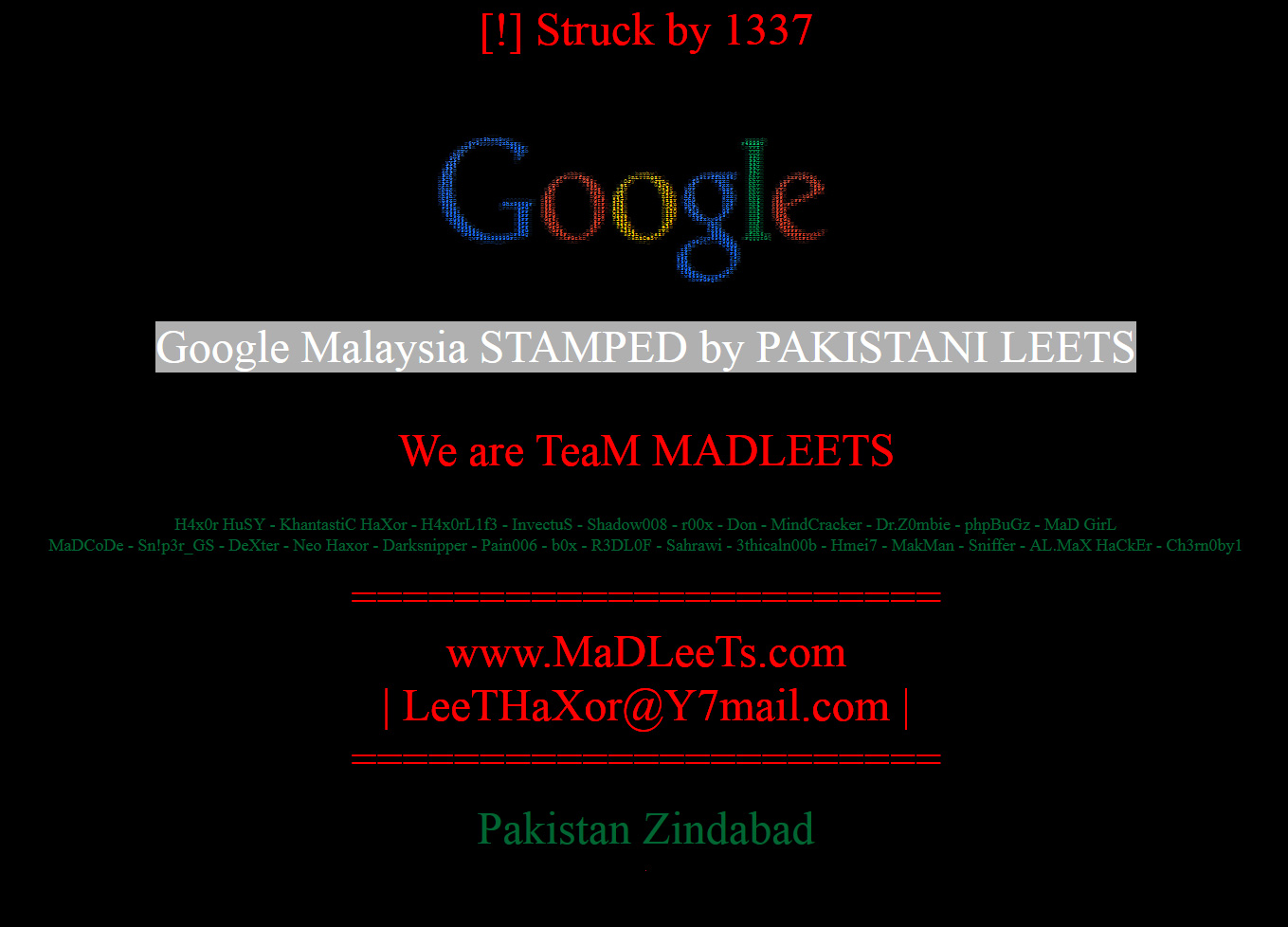 ——
Johannes B. Ullrich, Ph.D.
SANS Technology Institute
Twitter
(c) SANS Internet Storm Center. http://isc.sans.edu Creative Commons Attribution-Noncommercial 3.0 United States License.