Today google is having a hiccup in Colombia. Users accessing www.google.com are having the following result:

That looked weird. I was wondering if it was some kind of DNS spoofing attack, but it's not. www google.com.co is working ok, but not www.google.com. Both of them are in the same netblock:
TCP stream of packet capture shows a redirection to a non-existent file: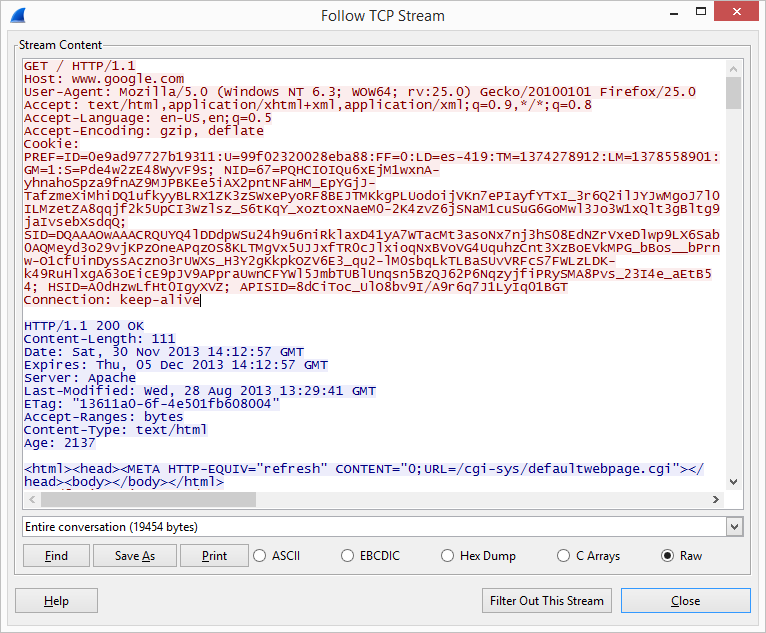 Full packet capture of this problem can be downloaded here.
Are you noticing the same problem? Please contact us!
Manuel Humberto Santander Peláez
SANS Internet Storm Center – Handler
Twitter: @manuelsantander
Web:http://manuel.santander.name
e-mail: msantand at isc dot sans dot org
(c) SANS Internet Storm Center. http://isc.sans.edu Creative Commons Attribution-Noncommercial 3.0 United States License.